05 July 2013
BBC puts 3D TV on hold due to lack of public interest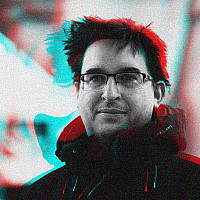 The BBC is to take a 3 year break from developing 3D programme making at the end of the year. It's citing a lack of public interest for the decision to stop the 2-year pilot.
While 1.5m homes in the UK have a 3D-enabled television, many aren't watching 3D coverage - the Olympics Opening Ceremony was watched by half of all 3D TV owners.  Meanwhile the Queen's Speech and BBC Children's Mr Stink drew less than 5% of potential viewers.
Kim Shillinglaw, the BBC's head of 3D told the Radio Times:
"Watching 3D is quite a hassly [sic] experience in the home. You have got to find your glasses before switching on the TV. I think when people watch TV they concentrate in a different way. When people go to the cinema they go and are used to doing one thing – I think that's one of the reasons that take up of 3D TV has been disappointing."
From 2014, Shillinglaw will return full-time to her "day job" as head of science and natural history.
The final 3D programmes produced by the BBC before the break will be the Doctor Who anniversary edition and natural history documentary, Hidden Kingdom.
"After that we will see what happens when the recession ends and there may be more take up of sets but I think the BBC will be having a wait and see. It's the right time for a good old pause," continued Shillinglaw.
ESPN made a similar decision earlier this year, deciding to close down its 3D channel by the end of 2013, due to "low adoption." It is instead concentrating on another new trend - 4k or Ultra High Definition - something the BBC is also trialling.