22 March 2013
Educating Yorkshire and Skint commissioned by Channel 4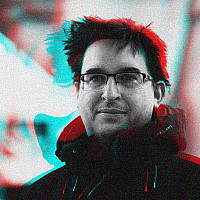 Channel 4 has revealed details of two new commissions, Educating Yorkshire and Skint (working title).
Educating Yorkshire from Twofour Broadcast is a follow-up to the Bafta winning, Educating Essex. It will be filmed at Thornhill Community Academy near Dewsbury, where half the pupils come from the local Asian communities.
The 8-part documentary will focus on the GCSE students and the staff who teach them, telling their stories with "warmth and humour."
"This series explores the universally-recognisable themes of teenage life and those all-important pupil-teacher relationships which lie at the heart of everyone's formative years," reads the programme description.
Meanwhile Skint has been shot on location in Scunthorpe over a 9 month period. It looks at people who are long-term unemployed; have never worked; or who are growing up with no expectation of going to work.
The 3-part series from Keo Films aims to shed a light on social issues, welfare dependency, truancy and addiction.
The channel said it will also reveal the characters' "ingenuity, resilience, community support and love and pride of family." One of those featured is a father and step-father of 9, who used to be employed by the steelworks. At its peak, the local steelworks factory was staffed by 27,000 people, it now employs just a sixth of that.
The TX date on both documentaries has yet to be set.