22 March 2013
CBBC commissions two new comedies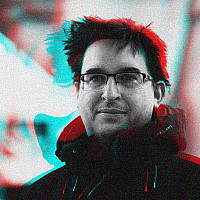 BBC Children's at MediaCityUK has announced two more commissions, this time for the CBBC channel.
Family By Sea will be set in Scarborough, while DNN is a weekly topical comedy news series.
"We're delighted with these new comedy commissions, with both the unscripted and scripted teams within CBBC Productions flexing their funny bones. As a team we're also passionate about creating opportunities for new talent - on and off screen - and both these series will underline our commitment to that," said Helen Bullough, head of CBBC Productions.
Slated for transmission in the Spring/Summer of this year, DNN is a 13 x 30minute show looking back over the last 7 days in news and popular culture.
It will be recorded in a spoof news studio with a cast of "larger-than-life news anchors and correspondents" who'll put their own spin on the stories. There will also be sketches and archive clips.
The show's start-up executive producer is Jamie Rea.
Meanwhile, Family By Sea (working title) is a comedy drama based around a "highly imaginative boy with heroic leadership skills" who's downsized from his family home in London to a new house/B&B in Scarborough.
It's been written by Brian Lynch and produced by Juliet Charlesworth. It will go into production this Spring.