19 July 2017
Chris Evans tops BBC pay list, with Gary Lineker second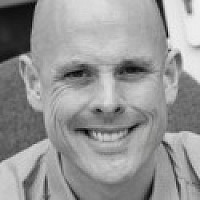 Chris Evans has topped the list of the BBC's best-paid stars - with BBC Sport's Gary Lineker second.
Evans made between £2.2m and £2.25m in 2016/17, with Match of the Day presenter Gary Lineker earning between £1.75m and £1.8m. The list, published at 11am as part of the BBC's annual report, revealed the 96 stars earning more than £150,000 a year.
Only a third of the names on the list were women and director general Lord Hall said the Corporation needed to "go further and faster" on gender issues.
Claudia Winkleman was the BBC's highest-paid female celebrity, earning between £400,000 and £450,000. George Alagiah, Jason Mohammad and Trevor Nelson were the highest paid BAME stars, each receiving between £250,000 and £300,000.
The highest-paid female star with a BAME background was BBC news presenter Mishal Hussain, who received between £200,000 and £250,000. Director general Tony Hall said there was "more to do" on gender and diversity.
The figures quoted only refer to the amount of licence fee money each person receives and not their earnings from other broadcasters or commercial activities. Lineker also works for BT Sport as a presenter and has a long-standing deal with Walkers Crisps.
Norton's £850,000 pay does not include what he receives from the production company, So TV, that makes his Friday night chat show. And Lineker's pay does not include the amount he receives from Goalhanger Films, the production company he co-owns which co-produces the BBC's midweek Premier League show.
This is the first time the pay details of stars earning more than £150,000 have been made public. The information is required under the BBC's new Royal Charter and the annual report contains pay information in bands without revealing the exact amounts.
Nor does it include stars who receive their pay through BBC Worldwide, the corporation's commercial arm, so Top Gear presenter Matt LeBlanc does not appear on the list.
The figures also show disparities in pay for people working on the same show, including the judges on Strictly Come Dancing. Head judge Len Goodman and Bruno Tonoli are in the £200,000-£250,000 band, while Craig Revel Horwood and Darcey Bussell get between £150,000 and £200,000.
John McEnroe is on the list as earning more than £150,000 - for the two weeks he works at Wimbledon.
Piers Morgan, presenter of ITV's Good Morning Britain, had leaked the embargoed news on his Twitter feed about an hour before it was officially announced.
Top 10 earners:
Chris Evans: £2.2million – £2.49million
Gary Lineker: £1.75million – £1.79million
Graham Norton: £850,000 – £899,000
Jeremy Vine: £750,000
John Humphrys: £640,000
Huw Edwards: £600,000
Steve Wright: £550,000
Claudia Winkleman: £450,000 – £499,000
Matt Baker: £500,000
Alan Shearer: £450,000
Nicky Campbell: £450,000
Alex Jones: £450,000