20 June 2017
Yorkshire's film and TV industries are "fastest growing in the UK"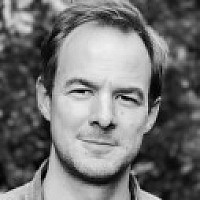 Yorkshire's film and TV industries are growing faster than any other part of the UK, according to figures released today by Screen Yorkshire.
The figures show that between 2009 and 2015, Yorkshire and Humber's film & TV industries generated an annual turnover of £424m across 590 creative businesses, an increase of 247% against the UK average of 118%, with Gross Value Added (GVA) increasing 242% in comparison to a UK average growth of 120%.
Screen Yorkshire pointed to the success of its Yorkshire Content Fund (YCF), backed by the European Regional Development Fund (ERDF), which has secured over £157m of new business to the region through its investment activities.
These investments have included some of the UK's top grossing independents, such as Dad's Army, Swallows & Amazons and Testament of Youth; hit TV dramas like National Treasure and Peaky Blinders and some of the region's best home-grown production companies including Warp, Inflammable Films and Daisybeck Studios.
The figures are based on data from the Office of National Statistics (ONS) and have been taken from research commissioned by Screen Yorkshire as part of a new five-year growth plan for the screen industries in the region.
The plan has been developed by the Yorkshire Screen Hub, a consortium led by Screen Yorkshire in partnership with Game Republic and Sheffield Doc/Fest, which welcomed audiences from around the world for its 24th edition last week.
Sally Joynson, chief executive of Screen Yorkshire, said: "With the UK's creative economy booming, this new research is highly significant for Yorkshire and these figures clearly demonstrate that the region is punching above its weight when it comes to producing world class film & TV.
"Furthermore, this growth has been achieved against a backdrop of increasing consolidation and hugely disproportinate investment on a national and local level into creative industries on the west side of England and the UK.
"We can now demonstrate how much more we can achieve for the region, the wider north and the UK economy as a whole if we can attract the right level of support and investment into the sector in Yorkshire. Our aim is to ensure that Yorkshire & Humber is central to this increasingly vital sector for the national economy."