29 June 2017
Lime Pictures lands double ITVBe commission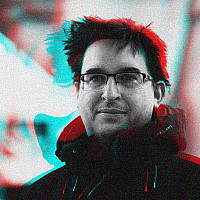 Liverpool's Lime Pictures is to make two shows for ITVBe, with The Only Way Is Essex stars.
There's Something About Megan will feature Megan McKenna in a 3-part mini series as she heads to America to try and live her dreams of becoming a country music star.
She'll try and break into the music industry in Nashville, Tennessee.
It will be produced by Lime Pictures with executive producer Daniella Berendsen.
Lime is also filming with Elliott Wright ahead of his marriage. Elliott Wright: The Wedding (working title) will follow the reality star and his extended family ahead of the big day.
"We are thrilled to bring more reality drama, comedy and warmth to ITVBe screens later this year.  Taking one of our biggest Essex stars to Nashville – to become a country singer – is any producer's dream whilst the pressure of hosting a wedding for one of Essex's most stylish men is bound to entertain," said Lime Pictures' Daniella Berendsen.
"All of this as well as TOWIE returning for its 21st series on ITVBe means we have a very busy summer!"
Elliott Wright: The Wedding is 2 x 60 minute episodes and will also be produced by Lime Pictures with executive producer Daniella Berendsen and Anna Edwinson.
"ITVBe is all about larger than life personalities and, in Megan and Elliott, we have two very different people living exciting, dramatic and largely aspirational lives.  Our viewers will no doubt want to dip into their worlds once more via these talent-led series that form part of an exciting character-driven Autumn on Be," explained Paul Mortimer, head of digital channels and acquisitions.