02 June 2017
Kiss FM founders launch Mi-Soul on Manchester DAB radio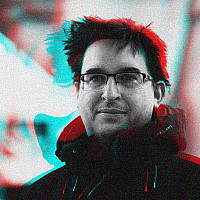 The founders of the Kiss FM brand are launching their new soul and dance radio station in Manchester.
Mi-Soul already broadcasts in London, but has now signed up to Manchester's small-scale DAB multiplex, operated by Niocast Digital.
It was set up by Martin Strivens and DJ and music entrepreneur, Gordon Mac.
"Our audience is made up of people who are brushing off thirty, having a blast in their forties and are all guns blazing in their fifties," said Mac.
"They know real music when they hear it. They just hadn't heard it on their radios or devices before Mi-Soul arrived. They want to be entertained and they want to feel like they are in safe hands. They can trust Mi-Soul DJs to be the ultimate curators of pure soulful music. We are really looking forward to welcoming a new audience in Manchester!"
The station began broadcasting on 1st June and will run through to a closing party in "MiBiza" in September.
The pair say they have assembled a collective of more than 70 of the best DJs in the industry, covering Soul, RnB, House, Soulful House, Reggae, Drum N Bass and more.