06 June 2017
BBC's The Moorside secures seven RTS Yorkshire award nominations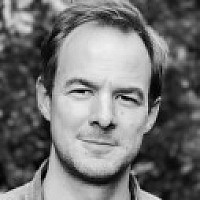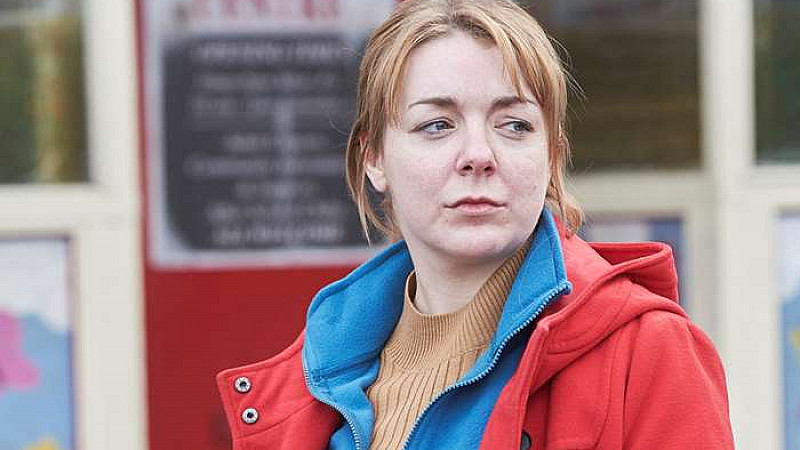 The Moorside, a two-part BBC One drama based on the kidnapping of Shannon Matthews, has secured seven nominations in The Royal Television Society (RTS) Yorkshire Centre Programme Awards.
The awards, which celebrate excellence in production across the region, will take place at The Royal Armouries Museum in Leeds on Friday 7 July and will be hosted by TV executive Lorraine Heggessey.
The Moorside will compete against ITV's Emmerdale and Channel 4's National Treasure for the Drama award; while its lead, Gemma Whelan, will battle it out against John Middleton (Emmerdale, ITV) and Stephen Tompkinson (DCI Banks, ITV) in the Actor category.
ITV Yorkshire's regional news and current affairs programme Calendar also secured seven nominations. Presenters Duncan Wood and Christine Talbot will fight it out alongside Charlie Luxton of More 4's Homes by the Sea for the Presenter title.
The shortlist in full
Professional Excellence: Factual Production
Breaking the Silence: Live True North Productions for Channel 4
Camera team - Flying Scotsman from the Footplate Roger Keech Productions for BBC Four
The Lie Detective True North Productions for Channel 4
Professional Excellence: Drama & Comedy Production
Production team - Hank Zipzer's Christmas Catastrophe Kindle Entertainment with DHX Media, Walker Productions and supported by Screen Yorkshire's Yorkshire Content Fund for CBBC
Production and design team - Victoria Mammoth Screen for ITV
Stephan Pehrsson, Director of Photography - The Moorside ITV Studios for BBC One
Professional Excellence: Factual Post Production
Director and editor - The Return of Flying Scotsman Roger Keech Productions for BBC Yorkshire & Lincolnshire / BBC Four
Post production team - Flying Scotsman from the Footplate Roger Keech Productions for BBC Four
The Lie Detective True North Productions for Channel 4
Professional Excellence: Drama & Comedy Post Production
Ben Yeates, editor - The Moorside ITV Studios for BBC One
Richard Cradick, online editor - DCI Banks Left Bank Pictures for ITV
Music & Use of Music
Badly Drawn Boy - The Moorside ITV Studios for BBC One
Flying Scotsman Sounds from the Footplate Roger Keech Productions for BBC Four
Martin Phipps and Ruth Barrett - Victoria Mammoth Screen for ITV
Director Fiction
Matt Bloom - Hank Zipzer's Christmas Catastrophe Kindle Entertainment with DHX Media, Walker Productions and supported by Screen Yorkshire's Yorkshire Content Fund for CBBC
Paul Whittington - The Moorside ITV Studios for BBC One
Sandra Goldbacher - Victoria Mammoth Screen for ITV
Animation
Basketball Champions League - opening titles WORKS for Canal+ / Live Basketball.tv
Little Jokers Fettle Animation for YouTube
Newsround: Ruth's Story Fettle Animation for CBBC
Promotion or Commercial Production
Below the Belt Grooming commercial Visualised it for Made in Leeds TV / Channel 4 / cinema
Humans Series 2 website Joi Polloi / 4 Creative for Channel 4
Knorr 'Flavour for All' commercial The Firm for broadcast advert / online film
Über Agency: BAFTA Film Awards trailer 2017 ink films for BBC / global online / cinema
News or Current Affairs Reporter
Duncan Wood - Calendar ITV Yorkshire
Joe Robinson - Made Television Made in Leeds TV
Mark Kielesz-Levine - Made Television Made in Leeds TV
News or Current Affairs Story
Jo Cox Murder - Calendar ITV Yorkshire
The Death of Jo Cox MP - On The Aire Made in Leeds TV
News Programme
Ben Needham Story Exclusive - Calendar ITV Yorkshire
Hillsborough Inquest Verdict - Calendar ITV Yorkshire
Thomas Mair Trial - Calendar ITV Yorkshire
Single Documentary
Behind Closed Doors True Vision Aire for BBC One
Fear No Evil Made Television for Made in Leeds TV
Hillsborough VeryMuchSo Productions for BBC Two
Documentary Series
Teen Mom UK True North Productions for MTV
The Last Miners Keo Films for BBC One
The Yorkshire Vet Daisybeck Studios for Channel 5
Factual Entertainment & Features
Our Dancing Town Twenty Twenty Television for BBC Two
The Lie Detective True North Productions for Channel 4
The Return of Flying Scotsman Roger Keech Productions for BBC Yorkshire & Lincolnshire / BBC Four
Low Cost Factual
Building the Dream True North Productions for More 4
Helicopter ER Air Television for UKTV (Really)
The Return of Flying Scotsman Roger Keech Productions for BBC Yorkshire & Lincolnshire / BBC Four
Presenter
Charlie Luxton - Homes by the Sea True North Productions for More 4
Christine Talbot - Calendar ITV Yorkshire
Duncan Wood - Calendar ITV Yorkshire
Drama
Emmerdale ITV Studios for ITV
National Treasure The Forge for Channel 4
The Moorside ITV Studios for BBC One
Second Screen Award
Helicopter ER: Essentials Air Television for UKTV
The Return of Flying Scotsman Roger Keech Productions for BBC Yorkshire & Lincolnshire / BBC Four
'What's My Real Age' interactive test Joi Polloi for BBC
One to Watch
Elisha Mansuroglu True North Productions
Joe Foley Air Television
Kristian Bamforth True North Productions
Writer
Maxine Alderton – Emmerdale ITV Studios for ITV
Neil McKay - The Moorside ITV Studios for BBC One
Sally Wainwright - To Walk Invisible BBC Wales / BBC Studios / Lookout Point / Masterpiece for BBC One
Actor
Gemma Whelan - The Moorside ITV Studios for BBC One
John Middleton - Emmerdale ITV Studios for ITV
Stephen Tompkinson - DCI Banks Left Bank Pictures for ITV
Independent Spirit
Air Television
Daisybeck Studios
Joi Polloi
True North Productions