02 May 2017
Peter Kay confirms there will be no more Car Share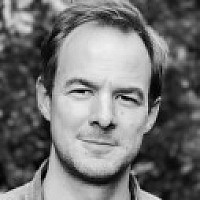 Peter Kay has confirmed that there will be no more episodes of Car Share.
The final episode of the second series will air on BBC One tonight, although many have already seen the series in its entirety on BBC iPlayer, where it has had a record number of requests.
Fans have been calling for a third series of Car Share - which is filmed across various parts of Greater Manchester - since the most recent run began.
But the Bolton comedian - who made his name with Channel 4's Phoenix Nights - has confirmed to BBC Radio Manchester that John and Kayleigh's car-based adventures are over.
He told Becky Want: "You're better quitting while you're ahead - there's only so much you can do in a car and the last thing you want to do is ruin it. It's a lovely thing and it's been wonderful working with Sian who's one of my closest friends in the world.
"Phoenix Nights was the same - there was only 12 of them - and you've just got to leave them. You need good ideas and good strong stories. A lot of series, especially with comedies, tend to go one series too many.
"You can get a sense when you're writing that you're running out of ideas."
There won't be a Christmas special either, Kay added.