19 May 2017
Conservatives put Channel 4 relocation in manifesto pledge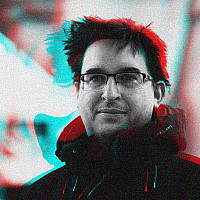 The Conservatives say that if they win the General Election, they will move Channel 4 out of London.
On page 34 of the manifesto, the party outlines details of how it will transfer power out of London and the south east.
"Channel 4 will remain publicly owned and will be relocated out of London, and we will work with the nation's most eminent museums and galleries to ensure their works and expertise are shared across the country."
The position probably won't be much of a surprise to Channel 4, with the Culture Secretary, Karen Brown saying in March that she was "unsympathetic towards those who recoil in horror at the very idea of media jobs being based outside the capital. Or for those who insist that people with ideas in the West Midlands, west country or west Wales must travel to Westminster to get their programmes made."
However, they may be reassured of the pledge to keep the channel publicly owned.
A consultation on the future of Channel 4 began last month, before the General Election was announced.
Channel 4 executives argue that moving from Horseferry Road would be "counterproductive" and that rather than a move similar to that of BBC North, it should instead commit to greater commissioning of programmes out of London.
North West leaders have supported a potential move to the North West, although Birmingham is also seen as a strong candidate.