05 May 2017
BBC commissions dramas from Red and Rollem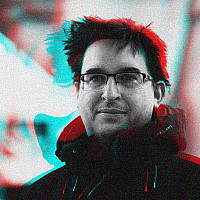 The controller of BBC Drama, Piers Wenger, has announced a series of new drama commissions, including new work from Red Productions and Rollem Productions.
Come Home is a 3 x 60minute drama from award-winning screenwriter Danny Brocklehurst.
It asks the question - what does is take for a mother to walk out on her family?
Described as "tense, compelling and truthful" it explores the messy realities of parenthood, marriage and what happens when you switch the "reset button" on your life.
"Come Home is a bold family drama tackling big themes of responsibility, regret and identity, unafraid of going to dark and painful places. But there is also levity, laughter and an emotional truthfulness about the difficulties of parenting. This is a drama about 'home', 'who we are' and how lives cannot just be walked away from. I'm delighted to be making this passion project drama with Red Productions for BBC One," said Brocklehurst.
Filmed and set in Northern Ireland, it will be produced by MediaCityUK's Red, with Nicola Shindler taking the role of executive producer.
"It's a real treat to be working with Danny again; he always delivers something special for the viewer. In Come Home we delve into the complex mind of a mother who is driven to the extreme act of walking out on her family in the beautifully nuanced way that only Danny can," she said.
"At Red we pride ourselves on working with exceptional writers who have enabled us to produce some remarkable authored dramas with stories of real life at their heart. With Come Home, Danny has found themes around parenthood that will shock but yet resonate with audiences in equal measure."
Online, Wenger has ordered an 8x10minute drama from Rollem Productions for BBC Three.
Overshadowed is based on Eva O'Connor's award winning play, which tells the story of a young girl, who's life spirals out of control, when she meets the monster of anorexia personified.
It's been written by television newcomers Eva O'Connor and Hildegard Ryan, under the guidance of executive producer Kay Mellor.
"It is such an important, modern story of our times told in an innovative and exiting way by two young people. It has long been a dream of mine to be able to help give a voice to new writers and I am delighted to be championing Eva O'Conner and Hildegard Ryan who have something really important to say," said Mellor.