28 March 2017
Salford-based CBBC Productions commissioned for creepy 13-part series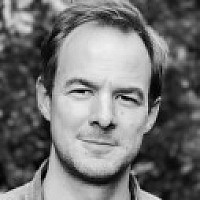 A new 13-part series of spooky tales has been commissioned by CBBC.
A co-production between Salford-based CBBC Productions and DHX Media, Creeped Out is a 13-part anthology created by Bede Blake and Rob Butler.
Production will start in the North West in April and in Canada in June, and the stories will combine sci-fi, horror, adventure, suspense, fantasy and mystery.
The individual stories will be linked together by 'The Curious', a mysterious story collector who appears at the beginning and end of each episode.
Creeped Out has been commissioned by Cheryl Taylor, controller of CBBC.
She said: "Everyone loves a story that brings chills to the back of your neck, and Creeped Out is guaranteed to do just that. The unnerving tales and compelling characters range from enigmatic time travellers to macabre puppets. The whole family will be able to enjoy these mysterious stories."
Juliet Charlesworth (Happy Valley, Wolfblood) will produce the series for CBBC, with Simon Barry (Continuum, Van Helsing) as executive creative consultant and Helen Bullough executive producer for CBBC.
Creeped Out will also air on DHX Television's Family Channel in Canada.
Helen Bullough, Head of CBBC Productions, added: "This is a hugely ambitious and exciting project for us, with world-class storytelling combined with sky-high production values to bring a distinctive and enthralling new series to audiences. We're delighted to be partnering with DHX Media on it."