10 March 2017
Nine Lives will produce Songs of Praise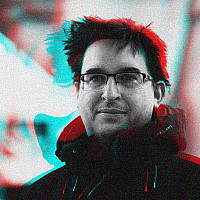 It's been confirmed today that indie, Nine Lives, will be co-producing the BBC's Songs of Praise.
Nine Lives is based in Manchester and one of the stipulations for the tender was that the format must continue be made outside of London.
The production company will be working alongside Avanti Media on the programme. Avanti has offices in Cardiff and London and is backed by investment from Sky Vision, Pinewood Pictures and Channel 4's Growth Fund.
Songs of Praise was put out to tender in October last year, with a reported price tag of £12m. BBC Studios currently produced the 51 x 35 minute episodes for around £80k per show.
It's part of the BBC's compete or compare strategy, where in-house teams will now go up against independent companies.
The BBC will retain all intellectual property rights for the series. The contract with Nine Lives and Avanti is for three years.
Nine Lives was founded in 2007 by
Cat Lewis
who remains the 100% shareholder. Nine Lives' 2015 turnover was approaching £2.5m.
Meanwhile broadcasting union BECTU, is demanding protection for BBC staff who do not want to be "compulsorily transferred to an independent production company."
About 30 BBC staff work on the show at MediaCityUK, with the transfer of staff expected to take place in the summer.
"It had been suggested to BECTU that Nine Lives and Avanti put in separate bids, not a joint bid. We want assurances from the BBC that at the closing date the successful bid was a joint bid from Nine Lives and Avanti," stated Gerry Morrissey, head of BECTU.
"With in-house production losing this major production all of our worst fears are confirmed: programmes going outside the BBC, jobs being lost – the BBC has a lot of explaining to do about this process."
We are awaiting a comment from the BBC.