01 March 2017
ITV announces rise in revenue but warns of continued advertising slide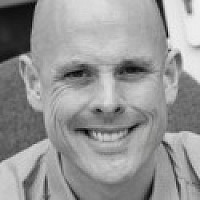 ITV has reported a rise in sales and hailed a 13% rise in revenue for its Studios division, but admitted 'economic uncertainty' will continue to drag on advertising revenue.
The UK's biggest commercial broadcaster recorded a 4% rise in revenue to £3.5bn in the year to December 2016, while pre-tax profit slid 14% to £553m. Underlying profits were up from £843m in 2015 to £847m.
However, advertising sales fell 3% during the year to £1.67m and ITV warned advertising revenue would continue to drop by as much as 6% in the first four months of 2017, 'impacted by current economic uncertainty'.  Ad sales are expected to fall by as much as 15% in March alone.
The broadcaster is targeting £25m cost savings this year and has announced plans to cut 120 jobs, as well as closing its Manchester creative unit.
Chief executive Adam Crozier said: "ITV delivered a good performance in 2016 as we continue our strategy of rebalancing and strengthening the business creatively, commercially and financially.
"The continued growth in revenue and adjusted profit, despite a 3pc decline in spot advertising revenues resulting from wider political and economic uncertainty, is clear evidence that our strategy is working and remains the right one for ITV."
The company declared a final dividend of 4.8p, giving a full-year dividend of 7.2p, up 20% year on year and also announced a special dividend of 5% a share, worth £200m, reflecting "ITV's strong cash generation and the board's confidence in the business".
Revenue for ITV Studios rose 13% during the year to £1.38bn.