20 February 2017
Breaking Bad director to appear at Manchester Film Festival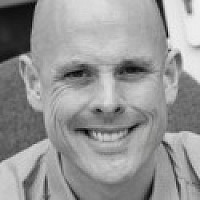 Breaking Bad director Bronwen Hughes will take part in a Q&A at the Manchester Film Festival.
Hughes will take part in a Women in Film discussion after her new film The Journey is the Destination has premiered.
The film follows the life of Dan Eldon (played by Ben Schentzer, above), a photographer and activist who risked his life to document war-torn Africa.
Hughes will take part in MANIFF17's Women in Film panelled discussion alongside Karen Allen and Stef Dawson at the Odeon Printworks in Manchester on Saturday March 4th at 12pm.
The event is free of charge but you have to book tickets and places are limited. Find out more here.