15 February 2017
BBC Sport boss warns of risk of losing rights 'by the back door'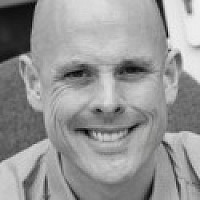 BBC Sport boss Barbara Slater urged the Government to update broadcast law to prevent it losing the rights to major sporting events 'by the back door'.
Government rules state that "Crown Jewel" events such as the Olympics and Wimbledon must be shown on channels that are available to 95% of the population.  This only includes live TV though and does not account for viewers watching programmes via the internet.
BBC Sport's Barbara Slater
With a sharp drop in TV ownership expected in the next three years, broadcasters including the BBC could fall below that threshold. If channels are not able to reach the threshold, paid-for channels such as Sky and BT Sport could land big-ticket events by making the highest bids.
Free terrestrial TV channels are calling for an amendment to the Government's digital economy bill to reduce the threshold to channels which have been watched in some form by 90% of the population in the past year.  The issue will be debated in the House of Lords next week.
Slater, the BBC's head of sport, said: "The legislation on which broadcasters qualify was written many years ago in an analogue era and must be updated to avoid it becoming defunct.
"Rather than risk the abolition of Listed Events 'by the back door', Government and Parliament should act to deliver a regime fit for the digital era and ensure that our great sporting moments continue to be available to everyone."