16 February 2017
BBC to announce new formats in Liverpool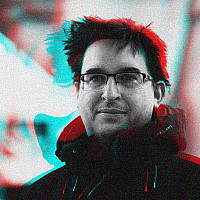 BBC Worldwide is to reveal 8 new format titles at its major showcase in Liverpool later this month.
These will include 5 new commissions for its production bases in Nordics, France and Germany.
The BBC Worldwide Showcase is the largest international television market to be hosted by a single broadcaster, with 700 of the world's biggest TV buyers heading to Liverpool.
Among the formats and programmes are:
Stupid Man, Smart Phone for Denmark's TV2 Zulu channel and Weakest Link (Heikoin lenkki) for Nelonen in Finland.
BBC Worldwide France has been commissioned to produce Love Productions' The Great Bake Off: Crème de la Crème (Le Meilleur Patissier – Les Professionnels) for M6;
and BBC Worldwide's joint venture with All3Media in Germany, Tower Productions, will be producing another Love Productions' format The Great Celebrity Bake Off for Sat.1 and BBC format Everybody's Business for Kabel1.
"We're proud of our success in localising British shows for audiences around the world and Showcase gives us the perfect platform to introduce even more international broadcasters to our brilliant catalogue. We've got a great line-up planned for Liverpool with very high hopes for the eight new format titles we'll be launching there," said Paul Dempsey, president global markets, BBC Worldwide.
There will also be the launch of a number of "shiny floor" formats, such as Let it Shine and Whizzkid's Let's Sing & Dance.