27 January 2017
Red Production Co starts filming on new BBC drama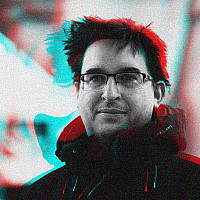 Red Production Company has started filming new BBC One drama, Trust Me.
The contemporary psychological thriller has been written by Dan Sefton (Good Karma Hospital, Delicious, Mr Selfridge) and is being made through BBC Scotland, with Red's parent company, Studiocanal distributing.
It stars Jodie Whittaker (Broadchurch, Adult Life Skills)  as Cath Hardacre, a nurse, who lost her job for whistleblowing. Forced to take drastic measures to provide for her daughter, she steals her best friend's identity and starts a new life in Edinburgh.
"I'm so excited to be a part of this project. It's an incredibly challenging piece with a fantastic cast and crew. I haven't played a role like this before, and I can't wait to start filming," she said.
She'll feature alongside Emun Elliott (The Paradise, Threesome), Sharon Small (Stonemouth, Mistresses) and Blake Harrison (The Inbetweeners).
The drama is directed by John Alexander (Indian Summers, Small Island, Sense And Sensibility) and Amy Neil (Call The Midwife, Bedlam, The Cut).
"This drama is about identity, lies and a woman's desperation to escape the pain and disappointment of her old life. Dan's exceptionally realistic scripts are layered with complex characters and a gripping storyline that will keep viewers hooked in this psychological thriller," explained Nicola Shindler, founder and executive producer of MediaCityUK's Red Production Company.
It will be filmed in and around Edinburgh and Glasgow.