26 January 2017
Janice Long bows out after almost two decades on BBC Radio 2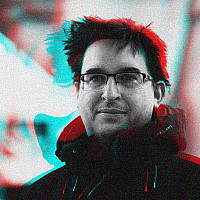 Janice Long has hosted her final show on BBC Radio 2, after the station decided to axe its After Midnight programmes.
After almost 2 decades at the station, the Liverpool-born presenter had some carefully chosen tracks to say goodbye.
The Beatles' Hello, Goodbye;
Thea Gilmore's Walk Away;
The End of the World as We Know it by REM;
The Smiths' There is a Light That Never Goes Out
And maybe a few cryptic messages with Duelling Banjos from the Deliverance soundtrack, and I Fought The Law by the Clash.
Tributes were paid on the programme by some of the acts she'd championed over the years.
Introducing her final song, Echo & The Bunnymen's Nothing Lasts Forever, a very emotional Long thanked her team, her family, listeners and all the bands who'd played live on the show.
The midnight to 3am slot will now become repeats of other shows and Radio 2 Playlists - showcasing "different styles of music."
Lewis Carnie, the head of BBC Radio 2 said that it had been an "extremely tough decision" and was part of wider cost-cutting measures.
You can listen to the final show on catch-up here.