13 October 2016
ITV commissions Girlfriends from Kay Mellor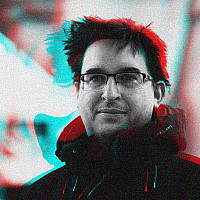 Polly Hill, ITV's new head of drama for ITV has commissioned a 6 part series from Kay Mellor.
Girlfriends will be set in Yorkshire and made by Mellor's production company, Rollem. She has written, and will direct, with Yvonne Francas producing.
"I'm delighted that after a long time away I'm once again working for ITV. I love working with Polly Hill; you always feel like you're her number one writer and she gives you and your project 100% of her attention," said Mellor.
It will be a busy year for Kay's Rollem, which is also shooting a 6 x 60 minute Leeds-based drama for BBC - Love, Lives and Records.
Girlfriends deals with 3 women, each dealing with "major life crises". Linda, Sue and Gail are each pushing 60 and struggling to cope with what life has to throw at them. It will explore "the importance of friendship in all our lives."
"Girlfriends is a topic that's dear to my heart being a woman of a certain age. I did a conference recently where there were a lot of women saying that they felt invisible, both in life and on screen. There was nothing on television that they could relate to; older women were playing characters that were mothers or grandmothers of the main protagonists," continued Mellor.
"So I wanted to change things around a bit and put them centre stage - to make the invisible, visible. Linda, Sue and Gail are in the autumn of their lives and in many ways their lives should be sorted, but instead each year brings another set of problems. There are plenty of secrets, lies and revelations that send shockwaves through their friendship – it's a delicious drama to write and I hope the audience enjoy watching it as much as I'm enjoying writing it."
It will be filmed in Leeds, York and Harrogate next year.