27 October 2016
Film4 gives Home some Halloween frights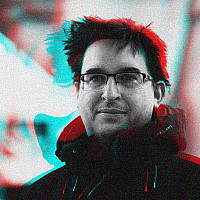 A series of horror shorts from up-and-coming filmmakers are to be screened at Home Manchester over the next few nights.
They've been backed by Film4 and All 4 and will be making their TV debuts from tonight.
"Fright Bites has been a brilliant way for us to support six new and diverse filmmakers to work hard and fast on some really smart, original, sometimes funny and always creepy films. Audience was at the heart of the process so we're thrilled they're available to watch in so many ways," explained Film4 creative executive Eva Yates.
The films are a mixture of genres, some playing to our most basic fears, others are more traditional "monster in the dark" movies.
They include:
Shortcut -  a late night ride home becomes a nightmare, when the lead character (Danny Devall) takes a shortcut leading him to "the special hell reserved for terrible boyfriends."
Tickle Monster - A night in becomes eerie when they realise the house is haunted by an "unusual bogeyman."
Squeal - Never bully a carnival worker, that's the moral of this tale.
Night Cap - Little Danny (Arthur Tucker) doesn't have anywhere to hide from the danger lurking in his own home.
Wake - A grieving man gets more than he bargained for when he visits his former lover's open coffin.
Old Gal - An old lady interrupts a phone call, but it turns out she's not as helpless as she first appears.
They will be shown at Home between Thursday 27 and Monday 31 October.