03 October 2016
CBBC orders a return for Beano star Dennis the Menace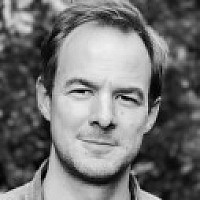 CBBC is to revive Dennis the Menace, the star of the Beano, in a CGI series to be broadcast in late 2017.
It's the first TV commission for production company Beano Studios, recently set up by DC Thomson to relaunch the Beano as a global entertainment network.
A first view of the new CGI Dennis and Gnasher
The new episodes (52 x 11 min) have been ordered for CBBC by controller Cheryl Taylor, and will showcase a new CGI look and feel for Dennis and his dog Gnasher.
Dennis & Gnasher: Unleashed is executive produced by Michael Elson for Beano Studios, former COO at Moving Picture Company, alongside Jo Allen, executive producer for CBBC.
Emma Scott, CEO of Beano Studios, said: "We're thrilled to be working with CBBC on the new series, which will see us bring Dennis to life and bang up to date in CGI for the next generation of Beano fans."
CBBC's Cheryl Taylor added: "Dennis and Gnasher have been unleashing their own particular brand of mischief on CBBC for many years and their ardent fans will be delighted by this wonderful new series from two of the UK's most notorious rascals."
Working with BAFTA and Emmy award winning animators Jellyfish Pictures, the series is directed by Boris Hiestand whose credits include the Harry Potter films, Asterix and the Vikings, The Angry Birds Movie and Pirates.