16 September 2016
Kirsty Wark to chair future of broadcasting debate in Salford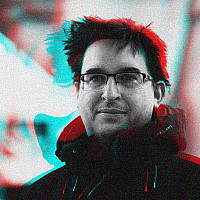 Newsnight's Kirsty Wark is to host a high profile debate on the future of broadcast, at the relaunch of the University of Salford's Nations and Regions Media Conference.
Taking place this Autumn at MediaCityUK, an invited panel of leading figures within the sector, will discuss a range of broadcasting and production issues facing the nations and regions.
It will be recorded for broadcast on BBC Radio 5 Live.
"The changes facing the broadcast industry, particularly in the wake of Brexit, are the subject of much debate and so it's very exciting that this discussion is taking place here at The University of Salford with Kirsty Wark at the helm," said Beth Hewitt, festival director for the University of Salford.
The conference itself will take place in the Spring of next year.
"In the early years the Nations and Regions Media Conference was the go-to event for anyone in our industry working outside London," explained NARM steering committee chair Ruth Pitt.
"You could say the conference has since been the victim of its own success because many of the changes that were fought for in those early days have been achieved – today we have MediaCity, far better engagement between broadcasters and regional indies all over the country, much better diversity and some massive global players operating across the nations and regions.
"So what we need now is a conference that acknowledges and anticipates contemporary challenges affecting the media landscape."