23 August 2016
Ofcom rejects complaints about Channel 4 reporter wearing hijab to report on Nice attack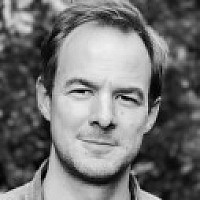 Ofcom has rejected complaints that it was "inappropriate" for Channel 4 use a Muslim journalist wearing a hijab to report on the Nice terror attack.
The broadcasting watchdog received a total of 17 complaints after Fatima Manji presented coverage of the Islamic State truck attack in July while wearing the traditional Muslim head scarf.
Kelvin MacKenzie used his column in The Sun to call on readers to complain, asking: "Was it appropriate for her to be on camera when there had been yet another shocking slaughter by a Muslim?"
But Ofcom has said there are no grounds to launch a full investigation - and revealed that MacKenzie did not lodge a complaint himself.
A spokesman said: "We received a small number of complaints that it was inappropriate for a presenter wearing a hijab to present a report on the attack in Nice.
"We won't be taking the matter forward for investigation. The selection of a presenter is an editorial matter for the broadcaster, and the way in which the presenter chose to dress in this case did not raise any issues under our rules."
Manji wrote a response to MacKenzie in the Liverpool Echo, describing his comments as part of a "long-running and widespread campaign to intimidate Muslims out of public life".
"Young men and women of all backgrounds regularly ask me for advice on how to forge a career in journalism. Mr MacKenzie's monologue will frighten many of them into believing that they will be on the end of tabloid attacks merely for daring to do their jobs."