09 August 2016
Liverpool hospital radio presenter suspended for broadcasting topless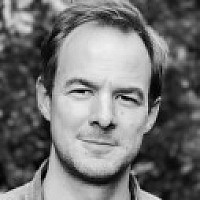 A hospital radio presenter has been suspended after broadcasting topless on Facebook.
Nigel Bateman told the Liverpool Echo he had been suspended for filming a clip on Facebook Live ahead of his show on Radio Broadgreen last month.
Nigel Bateman
He said it was part of a long-running joke about the heat in the studio - but managers at the volunteer-run station did not see the funny side.
Bateman said he was told the video was "inappropriate" and that they had "no choice" but to suspend him until further notice.
The former Radio City producer said: "I've been upset today - I've been there for 28 years, and I've been suspended with my show removed from the website as though I don't even exist.
"It was just a bit of fun, and it seems like the committee don't have a sense of humour. And you see guys on a building site not wearing tops while they work.
"I used Facebook Live to promote the show, and said I had stripped off because of the heat as a bit of a joke. Lots of people 'liked' it on Facebook.
"I'm not even allowed to go near the building. I think it's a bit much."
A petition has now been launched to have Bateman reinstated, and he has also received support from Radio City presenter Pete Price:
Well it's quiet nice working naked , what does it matter it's Radio pic.twitter.com/1fnK2qBjha

— Pete Price (@PeteCityPrice) August 8, 2016