15 August 2016
Audioboom steps in after 5 live axes The Non League Show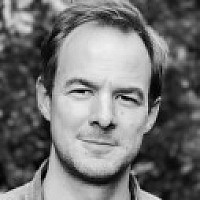 BBC Radio 5 live is to axe The Non League Show - but the programme continue in podcast form on Audioboom.
Fronted by Caroline Barker, the grassroots football show has been an early Saturday morning fixture for the past four seasons.
Before that, a live show was on BBC London for six years.
Caroline Barker
But the BBC, which is looking to cut costs within 5 live and local radio, has not recommissioned the show this season.
A BBC Sport spokeswoman explained: "The decision was made based on several factors including the extensive coverage given to non-league football across the BBC's network of 40 local radio stations, who are able to provide more in-depth news, and in some cases commentary, to fans on a local level."
Podcast platform AudioBoom has however stepped in to run the show, co-funding it with the programme's makers Jibba Jabba.
Barker said: "There was never any doubt that The Non League Football Show would return again this season... the only doubt was what platform it would be on.
"We love making it, love dealing with the fans, players, managers and administrators of the wonderful world of non-league football. We love that it makes a difference to so many who are passionate about this level of the game."
The new, free show will be made available on Audioboom's platform and iTunes on Friday mornings.
"We are delighted to be the new home of the Non League Football Show," said Marc Webber, head of sport at Audioboom.
"We already help many grassroots football clubs from Wrexham to Slough share the sounds of their club for free. To be able to host the flagship show for the semi-pro and amateur game means no one has more audio on this well-supported scene as Audioboom."