30 June 2016
ITV announces cast as Bobby Moore drama goes into production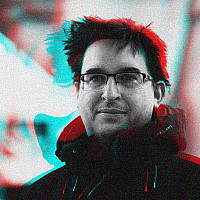 ITV has confirmed that Michelle Keegan (Coronation Street, Ordinary Lies) and Lorne MacFadyen (Granchester) will play the title roles in a new drama about Bobby and Tina Moore.
The 3-part series will start filming in Manchester this summer and tells the story of the original "golden" couple from their childhood romance through to the World Cup win in 1966.
"Most people will know the story of Bobby Moore's achievements as captain of club and country – the only Englishman ever to lift the football World Cup," said executive producer for ITV Studios, Kieran Roberts.
"Far fewer will know the story of his life with Tina  – a love story every bit as dramatic and epic as Bobby's exploits on the pitch. We are delighted to be dramatising Tina and Bobby's amazing story for ITV and, in Michelle and Lorne, we think we have the perfect casting of the 'golden' couple and we are thrilled."
The cast also includes Patsy Kensit (Holby City, Emmerdale) and David Bamber (Midsomer Murders, What Remains) who takes on the role of England Manager Alf Ramsey.
The drama is based on Tina Moore's book, Bobby Moore: By The Person Who Knew Him Best, and will be produced by the ITV Studios drama team in Manchester.
It's been written by Lauren Klee (EastEnders, Waterloo Road, Holby City), produced by Spencer Campbell (Cold Feet, Mad Dogs, Murder in the Outback) and directed by John McKay (Ordinary Lies, Shetlands, Life On Mars).