22 June 2016
BBC Radio 4 documentary on Greater Manchester abuse trial wins Gold at New York Festival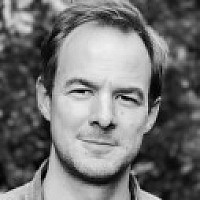 A BBC Radio 4 documentary telling the story of Greater Manchester Police's biggest ever historical sex abuse investigation has won a Gold Award at the New York Festival.
Produced by PRA Productions, The Abuse Trial delivered a very personal insight into the trial of Alan Morris, a teacher at St Ambrose College in Altrincham.
It was presented by Stockport-based journalist and writer David Nolan, who was himself a victim of the teacher who in August 2014 was found guilty of 19 counts of sexual assault committed against boys at the school.
Journalist David Nolan presented Abuse on Trial
Phil Maguire, another ex St Ambrose pupil, was executive producer and the documentary was produced by Jo Meek.
The documentary featured remarkable, harrowing testimony from police officers, the Crown Prosecution Service, and the victims, recorded as the investigation was in progress.
Nolan told Prolific North: "I think the international nature of the award demonstrates that the heart of the story - essentially the school and the church turning a blind eye to kids in danger - touched a nerve with a wider audience. There's nothing niche about the story - it's universal. Sadly.
"Myself and executive producer Phil Maguire were both at the school and we've both been contacted by many ex pupils since the programme was broadcast on Radio 4 in January.
"It would be nice to think that some good come come from all this. Awards are great, but if people don't learn from what's happened, there's no point. Have the church or the school learnt anything? I'm not sure."
Other Golds at the festival were won by BBC 6 Music, for Thank You David Bowie, and Radio 5 live, for Allen Stanford: Life Behind Bars.