26 May 2016
The A Word returns to BBC One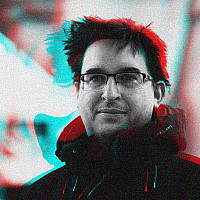 The BBC has commissioned a second series of Peter Bowker's The A Word, which is filmed and set in the Lake District.
6 x 60 minute episodes of the family drama have been ordered, which tell the story of Joe, a boy with autism.
"I am delighted that the show has resonated with a wide audience and am thrilled to have the opportunity to take the family and Joe further along their journey. Also delighted to be rifling through my musical history and calling it work," said Bowker, who penned the drama.
"If the first series was about diagnosis and denial then the second series is about the journey that is undertaken when you 'go public' about the fact that your child is different. This series is both about being the family with a child that is different in a small community, as well as being a part of the wider 'autism community' and all that this entails."
The A Word is a Fifty Fathoms and Keshet co-production.
Charlotte Moore, BBC's acting director of television, has also ordered another two series of Peaky Blinders for BBC Two. While set in Birmingham, much of the filming takes place in the North of England.
"Following BBC Drama's tremendous start to the year, it is clear audiences are looking for even greater ambition and high quality. So I want to continue to expand our range even further and reaffirm my commitment to commission the very best drama in the UK," she said.