11 May 2016
Sky News' Holmes offers "humblest apologies" after comparing bus attack to Hillsborough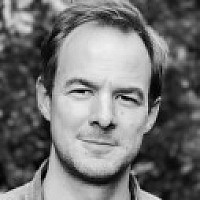 Sky News presenter Eamonn Holmes has apologised after apparently comparing the attack on Manchester United's team bus at West Ham last night with the Hillsborough stadium disaster.
The coach carrying the United team to Tuesday's game at Upton Park was struck by missiles, causing severe damage to the vehicle and delaying kick-off by 45 minutes.
While hosting his breakfast show on Sky News this morning, United fan Holmes seemed to draw a parallel between the incident and the 1989 disaster, which left 96 Liverpool fans dead.
Eamonn Holmes made the comments while hosting his breakfast show on Sky News
He said: "This is going back to the 70s and to the 80s, the type of thing you were seeing that was bad about Hillsborough, for instance."
Hillsborough campaigner Charlotte Hennessy, whose father was killed in the crush, was among those to criticise the Northern Irishman.
She tweeted: "Very upset to hear @EamonnHolmes compare Hillsborough to violence. My dad & 95 others were unlawfully killed Eamonn!"
And the Liverpool Echo's Catherine Jones tweeted: "Did you just link what happened at West Ham last night with Hillsborough?!!!!!"
Only two weeks ago, the Hillsborough Inquest found that the 96 fans had been unlawfully killed and that violence or hooliganism was not a factor.
Holmes has now apologised, saying: "For the record there is no comparison between events last night at West Ham and Hillsborough. On the programme I was trying to talk about images we never ever want to see again.
"If anyone concluded anything different my humblest & most honest apologies."