10 May 2016
Radio indies in written appeal to BBC director general over commissioning shake-up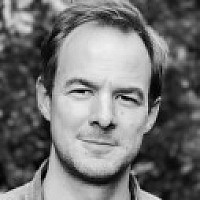 The Radio Independents Group (RIG) has written to BBC director general Lord Tony Hall to seek "assurances" regarding the place of radio within his proposed new commissioning structure.
The two-page letter, signed by the whole RIG board, comes ahead of widely anticipated shift towards a more genre-based approach, removing some of the current distinction between TV, radio and online content.
Director general Tony Hall is expected to announce a shift towards a more genre-based approach
It states that whilst RIG's own members' work is diversifying beyond radio, to ensure that the quality of radio content is maintained, the corporation "must retain, and at a high level, expertise in understanding content that works first and foremost on an audio-first platform".
It also emphasises communication with indies outside London: "This commissioning resource must also be accessible to audio producers all around the UK, to create a level playing field in commissioning where the best ideas will be broadcast regardless of source and geographic location."
Managing director Will Jackson said: "UK audio production companies fully realise the world is changing but new technology is actually allowing people to listen to radio in a greater variety of ways. We appreciate Lord Hall's comment that he wishes to maintain what he calls 'great channels'.
"Having senior radio-commissioning expertise present in the new structure will be crucial to ensure the BBC does not let down its many loyal listeners, regardless of the device on which they are listening."
RIG has nearly 100 members spread across the UK, with RIG membership representing 95% of industry turnover and creating around 20% of BBC eligible radio.