04 April 2016
Tributes to legendary World In Action editor Ray Fitzwalter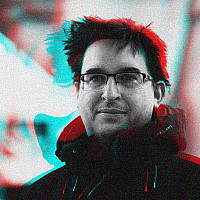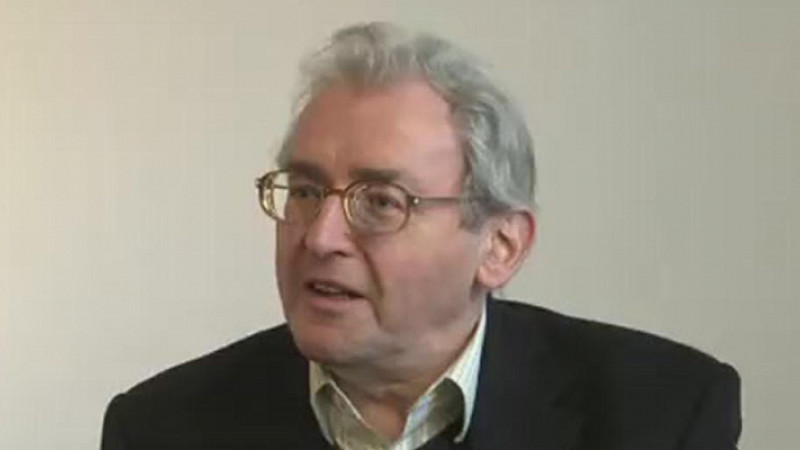 Ray Fitzwalter, the longest serving editor of Granada's ground-breaking World In Action series, has died.
He was one of the country's leading investigative journalists and his campaigning programmes were hugely influential. Not least the investigation which led to the release of the Birmingham Six and the Poulson Affair, which had implications across the Ted Heath Government and led to the resignation of the Home Secretary.
Steve Roberts, was head of publicity at Granada when Who Bombed Birmingham? was transmitted:
"Ray was a man of integrity and principle, who deserved the term legendary and who was ill served by the industry he served so memorably. It was an honour to have known him and to have worked with and for him."
During his 23 years working on the series, 11 were spent as editor and 5 as executive producer. He won 2 BAFTAs and was a Fellow of the Royal Television Society.
He's been chair of the Campaign for Quality Television for more than a decade.
Rob McLoughlin OBE who worked with him first at Granada Reports and then for 2 years on World In Action, said Fitzwalter was: "ITV's greatest editor of current affairs programmes and made fearless, uncompromising and compelling series after series of World in Action."
In 2008, Fitzwalter wrote about the fate of Granada Television, in the book: The Dream That Died, The Rise and Fall of ITV. Described as a unique insider account of the company, he talked about how the "best broadcasting system in the world" was turned into "ignorance and self-interest, the idiocy and feeble mindedness that is 21st century ITV".
In it there are more than 90 interviews with key players in broadcasting, business and politics. It also goes into depth about the controversy surrounding his investigation into Yorkshire architect, John L Poulson, who had employed prominent figures in the Labour Party as well as the Conservative Home Secretary.
Granada's legal team had cleared the programme, but it was banned by the regulator, the Independent Broadcasting Authority. It provoked an "exceptionally rare editorial strike and pickets" meaning that Granada broadcast a blank screen instead of the documentary.
Tributes from friends and colleagues:
Stuart Prebble, former CEO of ITV, and producer and editor of World In Action wrote this tribute for Prolific North:
"The word "legendary" is over-used in television, but Ray Fitzwalter truly was a legendary figure. In his time as editor of World In Action he presided over the team of producers and researchers like Robespierre over the French revolution. He was the scourge of the corrupt wherever they were to be found, and an advocate of old-fashioned "sleeves rolled up" investigative journalism to uproot it. With the consistent support of the old guard at Granada - great men like David Plowright, Gus McDonald and Denis Forman - he carried out a mission to take on the rich and powerful in a way we had never seen in British television before, and certainly haven't seen since.
"On a personal level, Ray was engagingly unaware of his own eccentricities. He saw no reason to vary his unique softly-spoken Bury accent, and he was still sporting the Buddy Holly look when the rest of the world had long since moved on. He was unfailingly loyal to anyone who shared his puritanical integrity, and impatient of anyone who cut corners or compromised. I can see him now, pencil poised over the script, erasing any adjectives and changing "over 1000" to "more than 1000" because the latter was slightly more elegant.
"Of course Ray will be missed by family, friends and former colleagues; but the truth is that the TV industry started missing him many years ago - and the only trouble is that they never really knew it."
Alex Connock, managing director of Shine North and chair of RTS North West:
"We are very saddened to hear the news of Ray Fitzwalter's death today. He was the longest serving editor of Granada's ground-breaking World in Action series, and many of the northern community of journalists and film-makers owe Ray a great debt.
"Ray's fearless and  pioneering journalism set a very high standard  and left a huge legacy - his unflinching and exhaustive investigations such as The Birmingham Six changed the world of criminal justice
"Born in Lancashire, steeped in regional journalism ( Ray was deputy news editor at the Bradford Argus where he led the Poulson scandal investigations), Ray was a popular and thoughtful boss at Granada Television. He had an eye for spotting raw talent and loved to nurture – playing a large part in launching the careers of many highly successful journalists and filmmakers including Paul Greengrass.
"Ray joined World in Action in 1970 becoming editor in 1976 – a post he held for 11 years becoming executive producer in 1987. He was awarded two Baftas, one citing "an outstanding creative contribution to television" and was a fellow of The Royal Television Society."
Bill Jones, former head of factual programmes, Granada Television: "Terribly sad. He was the most principled man I ever met at Granada. Or anywhere else, for that matter."
Nick Hayes, former World In Action editor: "Devastated to learn of the death of Ray Fitzwalter, a true Great of British Journalism, and an inspiration to so many of us. RIP."
Ian McBride, World in Action - 1976-1998:
"Ray's integrity and his decency, sense of fairness and justice were unsurpassed – his compassion was such that he reserved his prejudices for those he perceived as abusing power or position.
"As a journalist, broadcaster and editor he was genuinely utterly fearless. Facing attack, when Raymond's face paled a little and his lips tightened it signalled not fear but a stiffening of resolve. Those around him were glad to see it. His persistence, tenacious pursuit and unwavering support of his colleagues were all fierce. He expected nothing less – in standards, integrity and resolve – of those who worked with him.
"Yet he was never lofty, distant or superior. Always approachable, good-humoured, self-mocking – he loved playing to the gallery with an image of northern eccentricity – he was generous with his time and a smile was never far from his eyes.
"Then he was never a touch-stone of popular culture. I once produced a World in Action in New Orleans in which we managed to interview Stevie Wonder! Viewing a rough cut, Raymond said nothing when the singer slipped on to the screen crooning melody at a piano keyboard. But when we cut to Wonder in interview, Ray reached forward and stopped the machine.
"Why didn't you get him to take off those sunglasses?" he demanded.
"Er … he's blind, Ray … wears them constantly."
"Well how's the viewer supposed to know that? You haven't signposted it."
"But …everyone …  it's Stevie Wonder. You know … the little blind boy from the ghetto and all?"
"Well I'd never heard of him until today."
"(He would tell you his own musical taste didn't stretch much past Barbra Streisand.)
"Support and persistence of course were there in spades in his driving of Granada/ WIA and the Birmingham Six. Who else could you imagine committing six years and being able to persuade a major broadcaster to commit screen time – and, what a million pounds maybe? – to fighting one of the least appealing causes imaginable to the British public? All too often this is unrecognised. While I produced the World in Action shows in that campaign, make no mistake, without Ray Fitzwalter those men would have died in prison.
"Ray was one of the outstanding broadcast journalists of a generation. And to my utter good fortune he was my patron, mentor and friend who empowered, encouraged and supported me beyond measure. Along with many others, I will always be in his debt."