01 March 2016
Peter Salmon to leave BBC as he announces unexpected move to Endemol Shine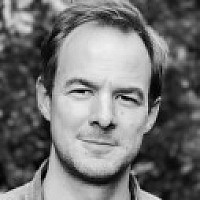 Former BBC North head Peter Salmon has announced he is to leave the corporation to join Endemol Shine as global creative chief.
Salmon's sudden departure comes just six months after he was appointed the new director of BBC Studios.
Endemol Shine is a joint venture bringing together Endemol and Shine Group, and is responsible for programmes including Big Brother, Masterchef and Deal or No Deal.
Salmon, who said it was an "appropriate" time to leave, will also be overseeing Endemol Shine's UK operation.
"I agreed with Tony Hall I would help get BBC Studios successfully through this first phase, establishing a strong senior team, its direction and remit, so this feels like an appropriate time for a successor to come in and take up the baton," said Salmon.
"I look forward to working over the next couple of months to ensure there are strong foundations and a thorough handover."
Over an on-off 35-year career with the BBC, Salmon oversaw the corporation's set-up of its Northern base at MediaCityUK in Salford.
He was controller of BBC1 between 1997 and 2000 and is also a former director of BBC Sport and co-inventor of Sport Relief.
Appointed director of BBC North at the end of 2008, he led the launch of the BBC's second largest UK production centre in Salford as the organisation made its biggest ever move outside of London. Over 3,000 BBC staff are now based there.
Director general Tony Hall
He added: "The opportunity to work alongside some of the industry's most creative and prolific talent, both in the UK and internationally across Endemol Shine Group, was simply irresistible."
Salmon's final day at the BBC will be on May 31st.
Director general Tony Hall said: "I know that this job at Endemol Shine is one that Peter felt he couldn't turn down.
"Peter is a hugely talented TV executive and programme maker. He leaves with our thanks and with an exceptional CV of achievement.
"He has made the BBC's northern hub at Media City in Salford a thriving centre of production excellence and creativity."