21 March 2016
"I had no inkling I was about to be defenestrated": Martin Kelner lifts lid on BBC Radio Leeds sacking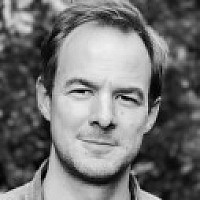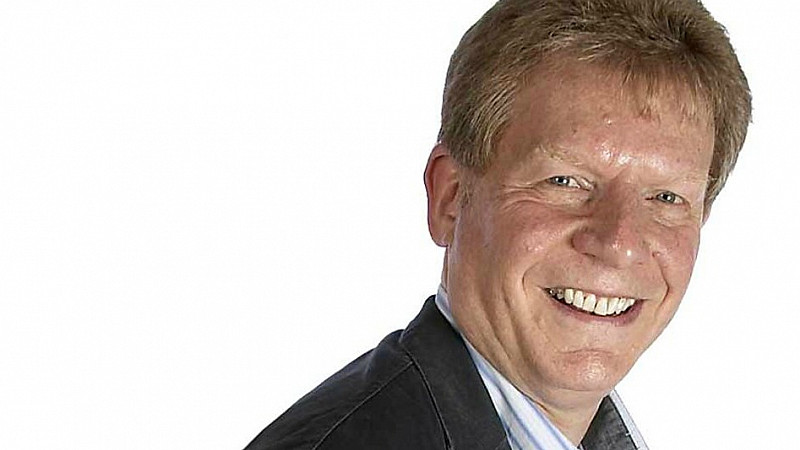 Long-serving BBC presenter Martin Kelner has lifted the lid on his sacking from BBC Radio Leeds with an excoriating blog post attacking the "layers of meddlesome, ineffectual, audience-losing management" within the corporation.
Kelner unexpectedly left the station on Friday, revealing on Twitter he had "just done my final show".
He has now penned a 2,300-word blog post on his own website, providing an inside account of his sacking by newly appointed BBC Radio Leeds managing editor Sanjiv Buttoo.
BBC Radio Leeds managing editor Sanjiv Buttoo
Kelner wrote: "The Managing Editor Sanjiv Buttoo asked if he could have a word with me after my programme, I told him I was catching the 4.15 to London, and he said, 'Don't worry, it won't take long.' In this at least he was honest.
"I had no inkling at all I was about to be defenestrated (I've had some experience in this area, so usually I can tell). 'We're not renewing your contract,' said Sanjiv, 'The station's moving in a different direction, and you're Martin Kelner, it wouldn't be fair to ask you to do something different.'"
Kelner's contract was due to run out in May, and he was told the remainder of his term - which he revealed amounted to £190 a show - would be paid up.
He said he was denied the opportunity of saying goodbye to colleagues and "had the delightful experience of slinking out of the building alone and unseen".
Kelner added: "My view is that it is a cost-cutting measure. So why not be honest and say it? As licence payers, you have a right to know. Because I am a freelance, I am easy to get rid of. As I understand it, two of the other three main daytime presenters are Senior Broadcast Journalists on the staff, and therefore impossible to be dispensed with cheaply. With me out of the door, that's 40 grand off the annual budget in a stroke."
Kelner spent several months off work in 2013 and 2014 for treatment for fibromatosis and had surgery to remove a sarcoma from his abdomen.
He revealed how he had still been repaying a sick pay loan to the BBC up until last month.
"Because of the unique way the BBC chose to pay me at the time - not my choice - they paid me for some shows while I was in hospital," he said.
"When I started work again - initially I was only able to do one day a week, owing to being, er, nearly dead - I had to pay back money I owed. I didn't have the cash at the time, so I agreed to pay back £20 off every show fee. The really sweet thing is they didn't sack me until I had paid back every penny I owed from when I was busy dying. I finished paying them back about a month ago, just in time for the heave-ho.
"This, of course, is probably only right and proper on behalf of the licence payers. But contrast it with the way management is treated."
He blamed the BBC's "increasingly unpopular" local radio service was "underfunded and overmanaged".
"Managing Editors are brought in under pressure to increase audiences at the same time as cutting costs, an impossible circle to square, which means an over-emphasis on the wildly unreliable quarterly RAJAR figures.
"In my current circumstances I doubt figures are a factor. Even in the clueless world of local radio, you don't try and raise the station's audience figures by getting rid of the lunch guy, where radio audiences traditionally dwindle to their lowest - though that didn't always happen with my show interestingly."
He said the BBC "cannot go on salami slicing local radio" and that a "lighter touch" was required.
"It would be such a shame if local radio were to go altogether. Even with the audience that has been wilfully mislaid by management, there are still millions who like it."
He proposed a new franchising arrangement for the BBC's local stations that would see each station become self-administering, possibly self-financing and "truly local".
"I am confident it would be a fraction of the cost of BBC local radio now, and with true local radio, the cost per listener - which must put local radio in real peril now - would plummet accordingly," Kelner added.
Kelner has received considerable support on social media in the wake of his sacking. He said he would be bringing back his Piss Poor Podcast on a subscription basis and was penning a weekly TV column, Screen Break, for sportingintelligence.com.
A spokesperson for the BBC said: "All radio stations need to change their schedules from time to time to meet changing audience needs. Martin's made a great contribution and we wish him well for the future."