16 February 2016
Robbie Coltrane and Julie Walters film National Treasure in Yorkshire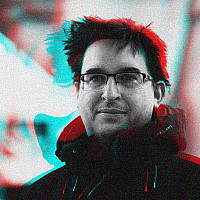 Filming has started on Channel 4's new drama, National Treasure.
Starring Robbie Coltrane, Julie Walters and Andrea Riseborough, it examines the impact of accusations of historic sexual offences against a fictional, much-loved public figure.
The 4-part drama has been written by Jack Thorne and is directed by Marc Munden.
"It is truly incredible to work with actors of this extraordinary calibre. I've had such an amazing time in rehearsals watching Marc working with them. I can't wait for shooting to start," said Thomas.
Coltrane plays Paul Finchley, one half of a comedy double act, who's career spans several decades. A national treasure, but one who faces historic sexual offences from the 90s. Walters is his wife, Marie, while Riseborough takes on the role of his daughter.
"It's the quality of Jack Thorne's script that's attracted such a stellar cast. Our drama tackles the complex relationship between celebrity, sex and power and it needed Britain's finest acting talent to do it justice," explained George Faber, co-executive producer.
Due to air later this year, it was commissioned by Piers Wenger, Channel 4's head of drama, along with Beth Willis and Roberto Troni.
It's being made by The Forge Entertainment and produced in association with Screen Yorkshire, Lip Sync Productions and the support of the Yorkshire Content Fund.