04 February 2016
RAJARs - Digital and mobile drives radio growth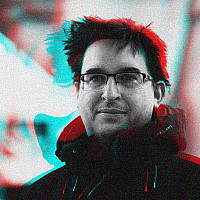 A mixed picture from across the region, with MediaCityUK-based Radio 5 Live posting an increased reach of 5.93m from the last quarter (5.53m).
The station has also seen its share continue to grow.
Sister station, the digital-only Radio 5 Live sports extra witnessed a fall to 1.24m from last year's record (1.73m) - although that could be attributed to the Ashes.
Locally, BBC Radio reached 8.56m listeners a week, from 8.98m year-on-year. BBC Radio Manchester couldn't build upon its record reach from the last period, falling to 207k (2015: 239k)
"The radio industry is flourishing and I'm delighted that the brilliant programming produced by both the BBC and commercial radio stations remain a vital part of people's lives across the country," stated Helen Boaden, director of BBC Radio.
talkSPORT, part of Warrington-based UTV Media (GB), recorded more than 3m listeners, of which the overwhelming majority are men (84%).
"With more live football commentaries than ever and the launch of talkSPORT 2 about to expand our output across a wide range of sports, we continue to be the destination for sports fans looking for the very latest news, views and big name guests," said managing director, Calum Macaulay.
The relaunched and rebranded Radio X has seen a massive rise in figures, not least Chris Moyles' breakfast show, which is up a quarter on XFM. However, this doesn't take into account Manchester and digital figures, which will be included in the next set of Rajars.
In Manchester, Bauer's Key 103 appears to have arrested its decline, posting 382k over the period. Nationally, the group's City Network has seen a drop in figures, from 7.3m to 7.1m
While Capital Manchester has seen its first dip in listening figures since its launch, it was down to 527k over the half (previous Rajar's 576k).
Digital and Mobile
The national story is one of digital and mobile listening, with more than half (56%) of the UK population now using DAB, DTV or online to tune into digital radio. The digital share of all radio listening has grown from 20.9% (2009) to 41.7%, as 29m claim to own a DAB radio.
Bauer Media claims their digital listening figures are even higher, with 55% tuning in via digital.
"Our leadership in digital listening is testament to the depth of relationship that our influential brands have built with listeners. Our brands are growing their reach, delivering valuable audiences at scale across the UK at a national and local level offering our advertisers even more opportunities to connect with them whenever, wherever they are," explained Abby Carvosso, group MD Bauer Advertising.
Mobile listening is up 20% year on year, with 26% of adults (15+) saying they tune into radio via their mobile at least once a month. Looking at the younger audience (15-24 year olds), this figure rises to 41%.