18 February 2016
Entertainment One to co-finance Laurel and Hardy biopic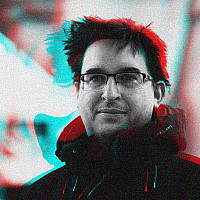 Independent studio, Entertainment One, has confirmed that it will be co-financing Laurel and Hardy biopic, Stan & Ollie alongside BBC Films.
Written by Jeff Pope (Philomena), the film will star Steve Coogan as Stan Laurel and John C. Reilly (Guardians of the Galaxy) as Oliver Hardy.
It's being made by Fable Pictures, the company set up by Suffragette producer, Faye Ward.
"We are thrilled to be teaming up with Faye Ward and BBC Films on this endearing film. We were immediately drawn to Jeff's engaging script and we are excited to have director Jon S. Baird, Steve Coogan and John C. Reilly all on board to bring it to life," said Xavier Marchand, president, eOne Features.
eOne Features is the company's feature film creative development and production unit. It's also working on the release of Gavin Hood's Eye in the Sky and Ricky Gervais' David Brent: Life on the Road.
"I am delighted to be working with eOne. The team there really understands Laurel and Hardy's special legacy and the privilege and challenges of telling this story. The Stan & Ollie team are all looking forward to collaborating with them and BBC Films," added Faye Ward.