08 February 2016
Calls to axe The Jump as Beth Tweddle becomes latest celebrity to suffer injury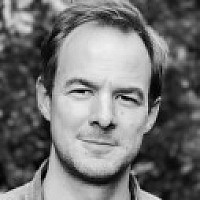 Liverpool gymnast Beth Tweddle has become the latest contestant to withdraw from Channel 4's The Jump after suffering a back injury during a fall.
Tweddle joins fellow Olympian Rebecca Adlington and actress Tina Hobley in pulling out of the latest series of the controversial winter sports reality show.
The 30-year-old hit a barrier on landing and has quit the show.
A family statement read: "Beth had a fall on the slopes whilst in training for The Jump. She is stable and due to undergo routine surgery on her back."
Viewers have now stepped up calls for the show to be cancelled, with one tweeter suggesting that "surely it's time to cancel this ridiculously dangerous show before someone's seriously injured".
Channel 4 said in a statement: "All events are planned with thorough health and safety procedures in place and the competitors safety is always of the upmost importance.
"There will always be an element of risk when competing in winter sports but all competitors undergo rigorous training and instruction with health and safety experts present. No competitor is cleared to take part unless the trainers deem their ability as proficient."
More reaction on Twitter:
Beth's coaching career could now be in jeopardy. I hope and pray there will be NO more celebrity TV contests! https://t.co/X3IEMMgQ8v

— Julie Joanne Bevan (@51not25) February 8, 2016
@Channel4 Cancel #TheJump it is a very dangers show and people are getting injured. After @bethtweddlenews injury I can't beer another one.

— Matthew Payton (@Payton2Matthew) February 8, 2016
They should cancel this stupid reality #itv show called #TheJump.They are risking a serious lawsuit on their hands.@PremierRadio

— Andrew_InStreatham (@Andrew_InStre) February 8, 2016
Risking your health for a show nobody watches , cancel the bugger #TheJump #realitycheck Get well soon guys :)??⛷?⛷?????

— Marie G (@Marie_Gorman) February 8, 2016
I seriously think that Channel 4 need to just cancel The Jump before someone dies or is horribly injured.

— Paul Lang (@rudemrlang) February 7, 2016