02 February 2016
BBC Sport will air next five Olympics despite Discovery deal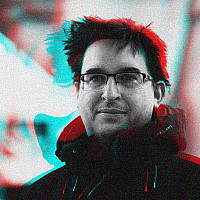 BBC Sport's digital sports editor has told delegates at Prolific North Live, that the BBC will broadcast the next 5 Olympics on free-to-air television.
Over the summer, the corporation was dealt a major blow, when Discovery, the parent company of Eurosport, signed a £920m deal to air the Olympics from 2022.
Stuart Rowson said in his keynote speech at Emirates Old Trafford that it had done a deal with Discovery to sub-licence the event on free-to-air television, while also providing highlights across its digital platforms.
The BBC does hold the national radio rights.
Barbara Slater, director of BBC Sport added on her blog that the BBC and Discovery would be exploring the potential to combine their production operations in order to reduce costs.
"These are challenging times for the BBC given the significant financial savings that must be generated both in the short term and into the 2020s. We have already made some tough choices that have inevitably disappointed fans of the sports affected. But the BBC can no longer cover every sporting event as extensively as we would like to; the broadcast landscape has changed and we must adapt," she explained.
"This ground-breaking partnership is another example of how the BBC is seeking creative ways to continue to bring the very best in sport to licence fee payers."
She added:
"For quite a while the BBC's future role in covering the Olympic Games was in question; a jewel in the crown that could have disappeared from the BBC's airwaves for four years or possibly longer. Today, that cloud of uncertainty has lifted.
"Despite the scale of the competitive and financial challenges we face, the BBC's long term commitment to sport could not be better demonstrated than through our holding of exclusive free-to-air rights to the next 5 Olympic Games."
Meanwhile, Rowson said that the next Games, in Rio, would be the "first mobile Olympics," where viewers to "stay up or catch up." There would be up to 24 live streams, with the broadcasting philosophy of "wherever, whenever, however."
95% of the content BBC Sport will produce for the Olympics, will be created at MediaCityUK.