17 February 2016
BBC responds to complaints about Happy Valley sound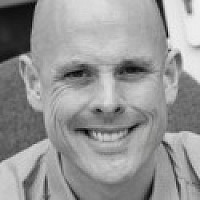 The BBC has responded to complaints that the latest series of Bafta-winning drama Happy Valley is inaudible.
There was widespread praise for the second episode on social media  on Tuesday night.
However, many viewers complained that the dialogue was too difficult to hear.
Some even asked for the show to be re-edited to improve the sound.
A BBC spokesman responded: "We worked very hard to ensure everything was audible while keeping the sense of reality and the rawness of performances.
"Happy Valley is a drama that has been lauded for its realism and dramatic pathos – as such the dialogue is representative of the characters and area in which it is based.
"We trust it didn't interfere with the audience enjoyment of the opening episode which was watched by 6.5 million."
There were similar complaints about mumbling in the drama series Jamaica Inn last year.
Former Coronation Street actress Katherine Kelly, who has joined the award-winning drama as Jodie Shackleton, says she is delighted to be able to speak in her native Yorkshire accent though.
She said: "Yes for once! I kept hearing it out loud and I was like, 'am I allowed to speak like this, this is ok for this one?'"
Happy Valley is set in the Calder Valley in West Yorkshire and is made by Salford-based Red Production Company for the BBC.
Post production is done by Dock 10 at MediaCity.