08 January 2016
Sheridan Smith to star in Shannon Matthews drama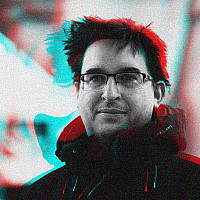 The BBC has announced that Sheridan Smith (The C Word, Mrs Biggs, Cilla)  will star in a new drama about the kidnapping of a Dewsbury school girl.
Smith will play Julie, the chair of the Moorside residents and tenants association, who was prominent in the search to find Shannon Matthews.
"The story is a fascinating mixture of what I thought I knew and a whole lot more that I had no idea about. The themes of faith and trust in human nature, and the way the whole community came together really inspired me," said Smith.
The Moorside Project (working title), will focus on the community as they live through the hunt for Matthews and the revelation that the whole thing was a hoax kidnapping, orchestrated by her mother.
"This drama takes us into the heart of a story and a community that was defined more by prejudice than genuine understanding. It has been a privilege to research and write. To have the story brought to life by such an outstanding cast, led by the extraordinary Sheridan Smith, is a truly thrilling prospect," said Neil McKay, writer and executive producer.
The 2-part drama is being made by ITV Studios, with the same team that made Appropriate Adult. It's produced by Ken Horn, and directed by Paul Whittington. The executive producers are Jeff Pope, head of factual drama at ITV; Neil McKay; and Lucy Richer for the BBC.
"For a short period of time the nation's focus was on a small corner of West Yorkshire as a young girl went missing in suspicious circumstances. By the time Shannon Matthews had been found alive, we perhaps felt we knew all there was to know about the Moorside estate and the people who lived there," said. Pope.
"But what we discovered as we researched into this fascinating story is that those conclusions were drawn far too quickly."