15 January 2016
Charlotte Rampling Oscar nomination born out of Salford short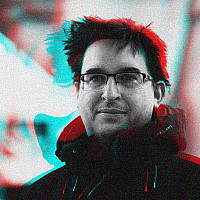 Charlotte Rampling has been nominated for her first Oscar, as Best Actress for the film 45 Years.
However, the original movie came from a short story, In Another Country, which was written by Salford-based author, David Constantine. It first appeared in an anthology, Under the Dam, published by Manchester's Comma, back in 2005.
The film was produced by The Bureau Film Company and directed by Andrew Haigh (Weekend, Looking). Backed by BFI Film Fund, Film4 and Creative England, it also stars Tom Courtenay.
For Comma, it's been a very long journey from 2009, when it first presented Haigh with a copy of the book.
"As well as publishing, in its early years, Comma was involved in commissioning very low budget short film adaptations of short stories and poems, under the banner 'Comma Film'," explained Comma's Ra Page.
"In 2009, we staged a two-day film festival showcasing this work at Cornerhouse, called 'Version'. One of the films shown in that festival, was Five Miles Out an adaptation by Andrew Haigh of a story by Manchester journalist Sarah Tierney, from that early 'Bracket' anthology.
"So good was this adaptation, that I gave the director a copy of the other book from 2005 - Under the Dam, which featured the story 'In Another Country'... which planted the seed of what became 45 Years."
The film is also up for a Bafta, for Outstanding British Film and three London Evening Standard awards.