09 December 2015
Warburtons' Giant Crumpet Show rated "most successful" Christmas ad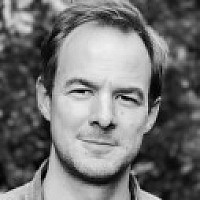 Warburtons' "giant crumpet show" ad is the most successful Christmas ad of 2015, according to market research network Millward Brown.
The two-minute commercial, which sees The Muppets pitching their idea to Warburtons' chairman in joyous musical fashion, is part of a £25m integrated campaign to celebrate the new product's launch.
The survey of 500 people asked people to rate ads on 12 factors, including branding, persuasion and involvement.
Warburtons came out on top ahead of 18 other brands including John Lewis, Sainsburys and Debenhams.
The ad's one slightly tenuous festive link comes at the end when Kermit the Frog delivers the line, "Merry crumpets, everybody".
Watch the ad again here:
Jonathan Warburton, the chairman of Warburtons, said: "We set out to bring some joy and fun to advertising at Christmas, and this is proof that we've achieved it with 'the giant crumpet show'."
John Lewis's "man on the moon" ad quickly became a viral sensation on social media, chalking up 10s of millions of views and spawning parodies from the likes of Aldi.
But Amanda Phillips, the UK head of marketing for Millward Brown, said: "Last year's John Lewis ad created warm and fuzzy feelings. Perhaps the 'man on the moon' left us a little melancholy.
"The story was powerful, however, and its virality is immense. John Lewis continues to herald the start of the festive season."