02 December 2015
Gary Neville quits Sky Sports role to become manager at Valencia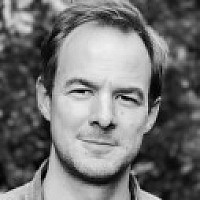 Gary Neville has left his punditry role at Sky Sports to take the manager's job at Spanish club Valencia.
The former Manchester United and England defender has carved a formidable reputation as a broadcaster since taking the Sky role four years ago.
He has also formed a popular double-act with fellow former defender Jamie Carragher on the channel's Monday Night Football programme, as well as appearing regularly as a co-commentator and pundit on other shows.
But he has now decided to take up the vacant manager's role at Valencia until the end of the season, where brother Phil is already on the coaching staff.
In a statement, Sky Sports managing director Barney Francis said: "We wish Gary all the very best as he returns to football with our blessing and begins his managerial career with Valencia.
"He will always be a friend of Sky Sports and we look forward to following the next chapter of his career closely, not least during our weekly La Liga coverage. And of course, the door will always be open should he wish to return."
Neville described his role with Sky as "one of the best decisions I have ever made".
He said: "Sky has probably been one of the best decisions I have ever made, simply an incredible job that I have loved doing. The team that I have worked with on match days and MNF have been simply unbelievable, their knowledge of the game, their passion, their work ethos has made me love football more.
"No one understands football better than Sky Sports, so it has been no surprise that they have fully supported and understood the decision that I have made to go to Valencia for the next five months."
He has also quit his role as a Telegraph sports columnist.
He said: "I have hugely enjoyed writing for the Telegraph and working alongside Paul Hayward, who is not only a talented journalist but an all-round gentleman too.
"It has been a wonderful experience and has allowed me to express myself on a wide range of issues plus I have met some interesting characters in the game.
"It has been nice to experience the other side but that will have to be put on hold for now but I would like to thank the Telegraph for the opportunity they gave me for talking about what I love the most."