16 December 2015
England v Wales on BBC as broadcasters reveal EURO 2016 match split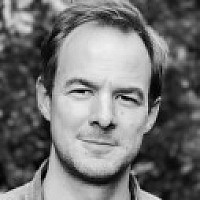 The BBC and ITV has confirmed the split of matches for next summer's EURO 2016 championship in France.
The broadcasters will share the 11 group matches contested by England, Wales, Northern Ireland and the Republic of Ireland.
The BBC will broadcast the home nations clash between England and Wales on the afternoon of June 16th and ITV will show England's first and final group games against Russia and Slovakia.
Wales' first match at a major tournament since 1958 – against Slovakia – will be on the BBC, along with Northern Ireland's opening match against Poland and crucial final group game against world champions Germany.
The opening match of the tournament between hosts France and Romania on June 10th will be on ITV.
ITV will have first pick of the second round matches while the BBC will have the first two picks of the quarter-finals. ITV have first pick of the semi-finals. Both BBC and ITV will show the final.
Philip Bernie, BBC Head of TV Sport, said: "We are delighted to have the most talked about match of the draw in England v Wales, in such a special year for the home nations, as well as the opening matches for Wales and Northern Ireland on their return to major tournament football."
Niall Sloane, ITV Director of Sport, added: "Euro 16 promises to be a very special tournament, expanded to 24 teams for the first time, taking place so close to home and with the involvement of three home nations plus the Republic of Ireland. This is unprecedented and we look forward to bringing home to viewers the action and excitement on the ground in France."
Euro 2016 – Group stage game split
Friday 10 June
20.00 (ITV) France v Romania
Saturday 11 June
14.00 (BBC) Albania v Switzerland
17.00 (BBC ) Wales v Slovakia
20.00 (ITV) England v Russia
Sunday 12 June
14.00 (ITV) Turkey v Croatia
17.00 (BBC) Poland v Northern Ireland
20.00 (BBC) Germany v Ukraine
Monday 13 June
14.00 (ITV) Spain v Czech Republic
17.00 (BBC) Republic of Ireland v Sweden
20.00 (BBC) Belgium v Italy
Tuesday 14 June
17.00 (ITV) Austria v Hungary
20.00 (BBC) Portugal v Iceland
Wednesday 15 June
14.00 (BBC) Russia v Slovakia
17.00 (ITV) Romania v Switzerland
20.00 (ITV) France v Albania
Thursday 16 June
14.00 (BBC) England v Wales
17.00 (ITV) Ukraine v Northern Ireland
20.00 (ITV) Germany v Poland
Friday 17 June
14.00 (ITV) Italy v Sweden
17.00 (BBC) Czech Republic v Croatia
20.00 (ITV) Spain v Turkey
Saturday 18 June
14.00 (ITV) Belgium v Republic of Ireland
17.00 (BBC) Iceland v Hungary
20.00 (BBC) Portugal v Austria
Sunday 19 June
20.00 (BBC) Romania v Albania
20.00 (BBC) Switzerland v France
Monday 20 June
20.00 (ITV) Russia v Wales
20.00 (ITV) Slovakia v England
Tuesday 21 June
17.00 (BBC) Northern Ireland v Germany
17.00 (BBC) Ukraine v Poland
20.00 (ITV) Croatia v Spain
20.00 (ITV) Czech Republic v Turkey
Wednesday 22 June
17.00 (BBC) Hungary v Portugal
17.00 (BBC) Iceland v Austria
20.00 (ITV) Italy v Republic of Ireland
20.00 (ITV) Sweden v Belgium