11 December 2015
Council leader to quit following BBC North West Tonight scoop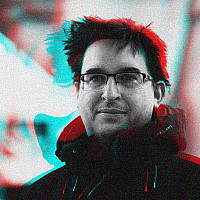 Cheshire East Council leader, Michael Jones, is to step down, following an exclusive story from BBC North West Tonight.
BBC Cheshire political reporter, Phil McCann and NWT's political editor, Arif Ansari uncovered details about £156k of council contracts given to Core Fit Ltd.
The company is owned by Jones' personal physiotherapist, and according to the BBC, the council waived its financial rules when it granted the contracts.
The reporters secured an interview with the Conservative mayor of the council, who called on Jones to stand down. Ansari then got a further tip off when the resignation happened, to break the story online.
Arif Ansari
"Phil and I were both contacted by an anonymous council source worried about the council contracts. Between us we put in FoIs and spoke to various sources," explained Ansari.
"Several people who cannot be named gave us a lot of help, and the documents were revealing. In the end it was the Mayor, Hilda Gaddum, who was willing to publicly voice those concerns and bring matters to a head. Local newspapers also worked hard on this story, but it's the kind of journalism that the BBC is here to do. Michael Jones has promised to resign in February. But in the meantime there are still plenty of unanswered questions which we will endeavour to answer."