02 December 2015
Co-operative Food eschews "glitz and glamour" with low-key Christmas ad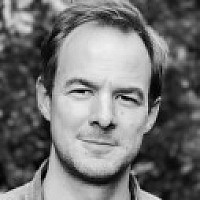 The Co-operative Food has sought to distance itself from its competitors by unveiling a Christmas campaign that focuses on kindness and "not glitz and glamour".
The series of ads, which could be the last from Leo Burnett after the organisation's decision to review its creative account, shows an elderly man, housebound by icy weather, being surprised with a a few items from his local Co-op.
There is a main 60-second ad showing the random stranger's act of kindness, and three further 10-second ads which show the old man and his wife enjoying their festive treats, which include smoked salmon and a box of chocolates.
Watch the ad here:
The films were created by Darren Keff and Phillip Meyler, and directed by Tom Tagholm through Park Pictures. Rocket handled the media planning and buying.
Amanda Jennings, the marketing director at The Co-operative Food, said: "Unlike our competitors, we believe our ad shows the real magic behind Christmas, and that for many people, it's not glitz and glamour that matters, but kindness.
"We're here to bring a little extra to the party and demonstrate we can add some Christmas merriment to the everyday shop. The advert encapsulates who we are as a retailer within communities, and shows some of the human truths that our stores see every day.
"We want to inspire shoppers this year, and encourage customers to discover more in our stores than they bargained for when they pop in to shop with us."
Watch two of the 10-second ads here: