10 December 2015
Channel 4 commissions The Secret Life of Chester Zoo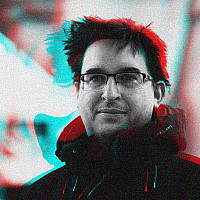 Channel 4 has revealed some of its 2016 highlights. This includes the fourth and final series of Fresh Meat and a "major new" documentary based at Chester Zoo.
The Secret Life of the Zoo (working title) takes a look behind the scenes of Britain's most popular zoo. Using a range of filming techniques, including micro-rigs to capture close up animal behaviour, it will explore what the animals get up to, as well as their relationships with the keepers.
Channel 4 says that viewers will see a baby giraffe being born, tigers moving house and a pregnant viper being x-rayed.
The series will also examine the logistical operation required to keep all 12,500 zoo animals fed, watered and happy. It's being made by Blast!.
Also next year will be the final series of Fresh Meat. Filmed at The Sharp Project in Manchester, it takes the students into their final year of university.
Made by Objective Productions, it stars Jack Whitehall, Zawe Ashton and Charlotte Ritchie.
Finally, in terms of Northern productions, 8 out of 10 Cats Does Countdown returns for a seventh series.
Originally commissioned as a one-off special, it will feature original captains, Sean Lock and Jon Richardson, alongside guests including Jason Manford, Richard Osman and Vic Reeves.