10 November 2015
Surge in ITV Studios revenue helps broadcaster to strong third quarter results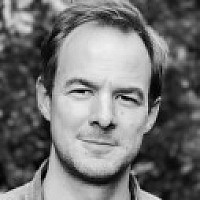 A 28% jump in ITV Studios revenue helped ITV to a strong third quarter in its latest trading results.
Revenues at the broadcaster rose 13% to £2.04bn in the nine months to September 30, with ITV Studios revenue increasing to £782m.
The latter was driven by acquisitions, in particular the £355m purchase of The Voice producer Talpa Media in March.
Broadcast and online revenues rose 7% to £1.53bn, with the online, pay and interactive division up 29%.
Chief executive Adam Crozier said: "We're on track for another year of double digit profit growth as we continue to strengthen ITV in the UK and internationally.
"As we expected, share of viewing has improved in the second half driven by strong performances in daytime, the soaps and the Rugby World Cup, and continuing this trend remains a key focus for the business. We're also strengthening our broadcast business with the proposed acquisition of the television assets of UTV.
"ITV Studios goes from strength to strength with revenue up 28 per cent driven by good organic growth, particularly from the US and global entertainment, and our acquisitions, including Talpa our largest to date, are continuing to deliver."
Crozier also pointed to a "strong pipeline of new drama", including the likes of Beowulf, Jericho and Victoria, which are all set in the North.