23 November 2015
Northern companies triumph at Children's BAFTAs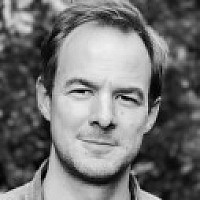 Northern companies Factory and Nine Lives Media were among the winners at the Children's BAFTA awards last night.
Altrincham-based Factory won the Pre-School - Animation category for its work on the revival of Clangers, beating Hey Duggee, Lily's Driftwood Bay and Peppa Pig.
Produced by Factory for Coolabi Productions Ltd, CBeebies, Smallfilms and Sprout, Clangers launched in June and ranked as the best-performing children's programme on all channels for the first half of 2015.
Manchester's Nine Lives won the Factual award for its ground-breaking CBBC doc My Life: I Am Leo, which tells the story of 13-year-old Leo, a boy born with a girl's body and one of the first children in Britain to be prescribed hormone blockers to prevent him growing into a young woman.
There were other awards for a host of Northern-based BBC programmes, including Gigglebiz, Swashbuckle, Old Jack's Boat and The Dumping Ground.
The full list of winners:
Comedy – GIGGLEBIZ Anna Perowne, Vanessa Amberleigh, Simon Brown - CBeebies/CBeebies
Performer – JESSICA RANSOM as Mary Queen of Scots in Horrible Histories - CBBC
Drama – KATIE MORAG Production Team - Move On Up/CBeebies
Entertainment – SWASHBUCKLE Martin Williams-Neale, Geoff Coward, Jon Hancock - CBeebies/CBeebies
Factual – I AM LEO (MY LIFE) Phil Niland, Cat Lewis, Lyndsay Rowan - Nine Lives Media/CBBC
International – GRAVITY FALLS Production Team - Disney XD/Disney XD
Animation – THE AMAZING WORLD OF GUMBALL Ben Bocquelet, Mic Graves, Sarah Fell - Great Marlborough Productions Ltd/Cartoon Network
Interactive (Adapted) – THE DUMPING GROUND: YOU'RE THE BOSS Development Team - CBBC Interactive/Somethin' Else
Interactive (Original) – VIRRY Svetlana Dragayeva, Martin Percy, Joanna Fogler - Fountain Digital Labs / UNIT9
Film (Kids' Vote) – Minions
Game (Kids' Vote) – Minecraft
Television (Kids' Vote) – The Next Step
Learning (Primary) – MY LIFE, MY RELIGION Dawn Langan - BBC Learning/BBC Two
Learning (Secondary) – POETRY: BETWEEN THE LINES Production Team - Somethin' Else for BBC Learning/BBC Two
Pre-School Animation – CLANGERS Production Team - Coolabi Productions Limited/Factory/CBeebies
Pre-School Live Action – OLD JACK'S BOAT Paul Shuttleworth, Dermot Canterbury, Bernard Cribbins - CBeebies/CBeebies
Presenter – SAM NIXON AND MARK RHODES Sam & Mark's Big Christmas Wind-Up - CBBC
Feature Film – PADDINGTON Paul King, David Heyman - Heyday Films/StudioCanal
Short Form – OOGLIES Cameron Fraser, Neil Jack, Bob Last - Ko Lik Films Two Ltd/CBBC
Game – SPLATOON Development Team - Nintendo/Nintendo
Independent Production Company – Somethin' Else
Writer – GUY BURT Harriet's Army - CBBC
Special Award – Jocelyn Stevenson